---
This radio stream contains recordings of phone calls made almost entirely from New York City payphones. After every third call you will hear sounds of subway buskers performing in the New York City subways, as recorded using nearby payphones. You may also hear recorded messages that play when attempting to call payphones that have been disconnected.
---
February, 2020: Como Audio: Tech Rap: Station Spotlight
Payphone Radio is #7 on this list of interesting and bizarre programming Peter Skiera finds on Internet radio. "Think of it as a spoken private journal, broadcast for the entire world to eavesdrop on. These 'confessions' quickly become addictive, like a kind of one-man telephone reality show, and a part of me felt guilty for listening in."

January 6, 2020: New year, new ways to hear Payphone Radio. Now you can hear this stream at NPSTN, the "Novelty Public Switched Telephone Network". To access Payphone Radio via NPSTN you call one of the PSTN gateways listed on the home page at http://www.npstn.us/ and, after you're connected, dial 231-3000. You should also check out the rest of the NPSTN's audio content, which includes tons of telephone intercept messages, audio programming, and just good fun.

November 29, 2019: Happy to report that Payphone Radio is now listed at Radio.Garden, a cool and unique radio portal. Tune in!


You can also find an alternate version of this radio at twitch.tv/sorabji. There you can leave comments, though I rarely am present in the chatroom.
October 11, 2019: Payphone Radio is now available on FUTEL payphones. If you are in Portland or Detroit check it out.


---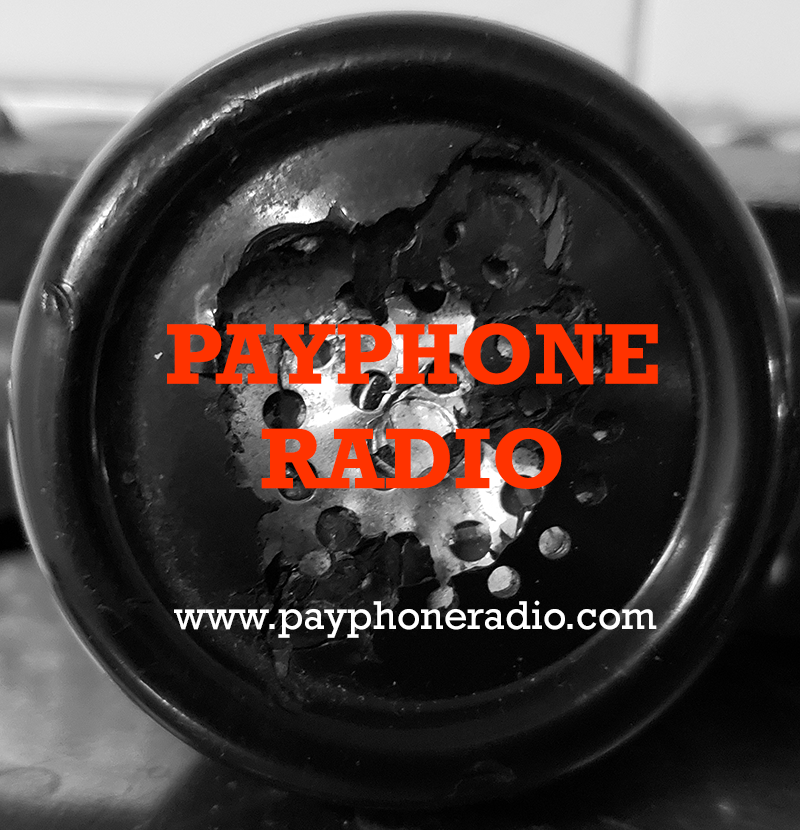 sorabji.com: © 1994-2020

---
Contact . The Payphone Project . What I am Listening to